Backlogs are a problem among gamers. We are always buying games whether digitally or physically, pre-ordering, or funding projects in the works (Kickstarter, Indiegogo, etc). That's great and helps support the industry, but what's the point of having tons of games that we never play?
Here at Gaming & God, we hope to encourage you to not only catch up with those titles gathering dust but to also see what games we are playing and hoping to play in the coming month.
This is a new column we are testing out and hopefully will continue. Our current writers have varied tastes in gaming, and this will give you, our reader, a way to see some games you might want to try!
Let us know what your playing in the comments section, or are looking forward to getting into.
---
Samuru
The month of April has been a little crazy. The virus situation, working from home, taking care of house duties (cleaning this or that, fixing or painting here and there) has taken time away from some of my gaming time. That doesn't mean I didn't play anything!
I am almost done with Tales of Graces F on the PS3. It has been an exciting adventure in another Tales Of genre, with memorable characters like Asbel, Sophie, and Cheria. The main plot isn't very intriguing, in fact, it's not my favorite but I am going to finish the ride.
I've been testing out streaming on Twitch weekly, at 5pm on Monday and Wednesday. Since I have several games on Steam that I have never played, I decided to use that platform and catch up. Two games I've been going through is Momodora Reverie Under The Moonlight and Danganronpa Trigger Happy Havoc (thanks to Mechahawk from Discord who blessed me with the copy).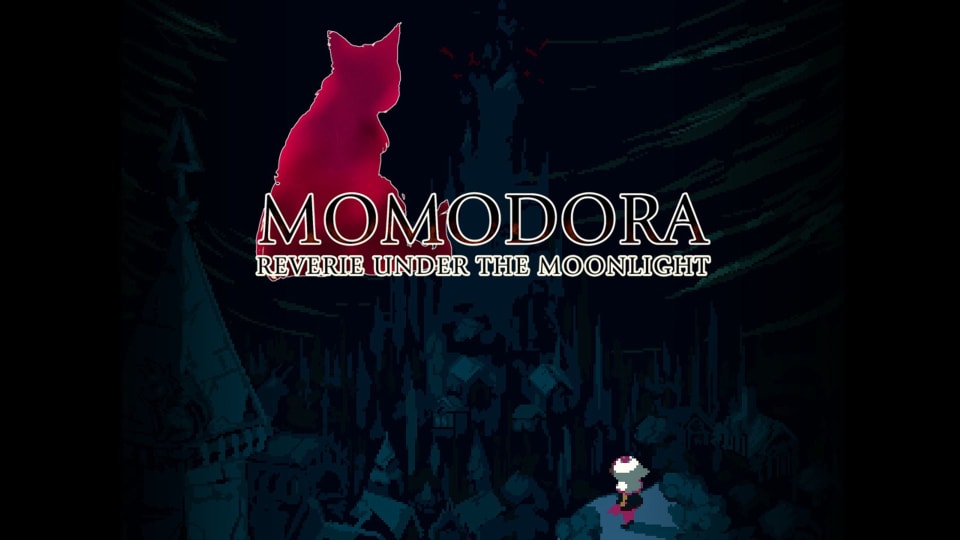 Both games are extremely different. Danganronpa is an anime-styled horror/detective game where you are trying to escape a school where the principal (a black and white small bear) states that to leave, you must kill your classmates. I didn't expect it to be pretty intense, as it's hard to tell when you start playing it. I took a little break from it to try out the other game, Momodora.
This one is about a girl who enters a city that is under the rule of an evil witch, who has basically cursed the population and it's your job to stop her. It does have some dark themes as well, but personally, I don't think they are that bad. 
In May, I hope to play through Final Fantasy VII Remake which I was able to pre-order this past week. It should arrive from Best Buy on 4/28/20, so I'm definitely looking forward to playing through it!  *Cue Fanfare theme*
---
I am fully convinced my long days of gaming are over. It's not that the game that's currently coming out are mediocre or of poor quality, it is just that I do not have the time to play them as I once did. With an infant, two young children, a farm to tend, and a pastoral ministry to oversee, finding the time to play video games is quite difficult to do. However, there are times in which the kids are in bed and the wife has followed them, so video games are the perfect way to wind down for the evening. With that said, here are some games that I am in the process of playing through
It first needs to be understood that I am on a quest to fill in the gaps from my childhood. During the early 2K period, I didn't play many of the titles that came out on the Playstation because I did not own one. Well, now that I am well over the age of consent and are no longer living with my parents, I can decide what games to buy and which ones to leave on the shelf. That is why I am trying to fill in the gaps from that era by purchasing games that I was not able to play. The one Final Fantasy game that I never played, not even at a friend's house, was Final Fantasy IX.
Now that Squares 9th FF game is available on the Nintendo Switch, I have decided to play through it until completion. Not really knowing anything about FFIX, I have come to find it quite a bit different from the other FF titles that graced the Playstation and the early 2K era.
For one, it is not complicated at all, and it actually harkens back to the high-fantasy themes of the early titles. Secondly, the game is more like a cartoon, and it doesn't really take itself very seriously. I find that rather refreshing, as it is a game that I can really enjoy with my kids. Lastly, it's a new retro experience, and it takes me back to a time when games were much simple and direct. You really can't put a price tag on that.
However, what you can put a price tag on is a new game. I am chomping at the bit for a game that is coming to console on April 30th, and it's going to be a good one. For years fans of the acclaimed beat 'em up franchise Streets of Rage have waited for a new game, and their dreams will finally come true next week. That's right, Streets of Rage 4 is coming to console, and I am going to make sure and get it on day one. All the characters that the game is known for have returned fro one last brawl, and it looks like it is going to be quite an exciting title. it is definitely one that I will be enjoying for the month of May. 
---
As of late, I've had my sights on a hilarious, create anything you want type of game called Scribblenauts published by Warner Bros. After spending hours watching my favorite YouTubers stream the silly game, I decided to buy it. And let me tell you, I've never been happier with my impulsive spending!
Scribblenauts is liberating in the sense it allows my creativity to go wild. Since your main job as the protagonist is to fix people's problems with a magic notebook that can create almost anything, the game easily became addicting and an instant favorite. I mean, what other game can you create an invincible bazooka gun to destroy a princess giant squid monster?
This May, (my birthday month :D) I'm looking to play A Short Hike by Adamgryu, an adventure/indie game about traversing through a peaceful mountainside. Even though this adorable gem was released last spring, I now finally have the time to delve into games I've always wanted to try! More than ever do I need cute, happy games to take me away from the drama of social media/world to reflect on calming, me-time.
---
During the month of April, I've been playing two games. The first is a baseball super manager sim called Out of the Park Baseball 21. It's all numbers and stats. Deciding who to sign or trade away and trade for. What coaches to bring on, and building the team that will win the World Series (or whichever championship is there for the league you play be it fictional or real-world).
This has been the game I have played the most for the last several weeks. The game allows you to take control of a modern team in sixteen different real-world leagues, build your own fictional league, or start in a historical MLB year as far back as 1871. The game also has a mode that you can collect cards and build a team with them called Perfect Team, which is a pay to win model for monetization. It can be played without spending money though, while others spend money to get the best cards. You can collect the cards, which is what I do, to complete missions and get special editions of cards. I'm currently working on getting a special edition of Ichiro Suzuki, who is my all-time favorite player, and need only a few more cards to get it.
The other game I have been playing has been Fallout 76: Wastelanders. The game is in a much better place from it's horrendous launch in November 2018. It now feels like a Fallout game with the addition of NPCs that you can interact with and get missions (and caps) from. I have not finished the new main quest at this point however the three missions I did do were exciting and filled with interesting speech options. It felt like playing Fallout 3 again. I am excited to see more of the game and work on developing a relationship with both added on factions.
During May I am looking to continue playing both games. I don't believe I'm really going to add anything else to my play rotation. The recent announcements on the digital events set to replace this year's E3 has me excited to watch and cover them.
---
I've finished the new Final Fantasy VII: Remake two weeks exactly to its release date. Yay! Between finishing that and Red Dead Redemption 2 before that, is there anything I'm playing currently?
Well, I'm working on going back on games I had been playing before those two and wrapping those up before moving further on my backlog list. I don't necessarily have a list of games that I really should play and complete, but I think that would really help me in working on playing games that may have slipped my mind or have not touched in over a year (I'm looking at you Skyrim).
Currently, I'm playing Final Fantasy XII: The Zodiac Age; I looked up the walkthrough of the game just to get a sense of where I'm at, and it appears that I'm halfway through the story, which encourages me. I'll be playing and completing Harvest Moon: A Wonderful Life on the Game Cube after that, and begin my journey (again) with Star Wars: Knights of the Old Republic. I don't know how many times I've restarted that game, but it's been one too many times. It's time to wrap things up for good this time.
In-between those games, I've purchased Mount and Blade II: Bannerlord on Steam. It's still in its beta, with plenty of bugs to play through, but the first Mount and Blade game has been addictive for me, and the same can certainly be said of its sequel. For more mundane gaming, The Sims 3 is an old favorite that I enjoy going back to when I want to have a bit of levity, along with other Steam games that I enjoy revisiting (Knights of Honor, Age of Empires II, Sid Meier's Pirates…the list goes on!)
The only criteria I have, aside from completing the game and feeling a sense of accomplishment, is just to play what I enjoy and see if I can push myself a little further each time. As long as the game continues to be fun to me, these will be timeless experiences that I'll enjoy coming back to over and over again.
---
What are YOU playing this month (May of 2020)? If you are seeing this post after May, let us know anyways! We are always looking for new games to play, review and talk about. God bless, and thanks for passing by.
For more video game recommendations, check out our page here.